NG Project
Solar power, industrial control and measurement technology,
building automation
About us
NG Project Ltd. deals with industrial process control, smart home solutions, as well as green and renewable energy utilization. We undertake complete project tasks according to your requirements, from planning to operation. In the construction of our systems, we use PLC, DCS, and SCADA solutions to provide the highest quality service.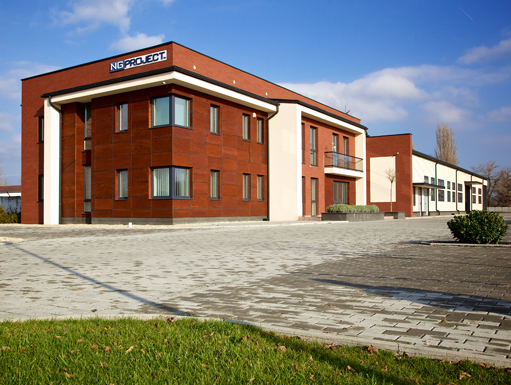 Our experienced team ensures your satisfaction in the following areas:
Design, implementation, and maintenance of control systems
Touch protection and lightning protection designs, permits, implementation, and revisions related to high-power equipment
Implementation of validated metering solutions
Introduction of certified measurement solutions
Design, licensing, and construction of energy systems
Design, licensing, and construction of alternative energy
Automation
With our building and industrial automation solutions, we can provide tailor-made automation solutions for everything from family homes, halls, factories, and plants to factories and power plants. Learn about our automation solutions that can make your home or business more efficient and convenient. Our automation systems are modular and can be tailored and developed to meet your individual needs.

NGP Industrial Automation Solutions

Designed for different environments, our industrial automation solutions can make your industrial, power plant, or other manufacturing operations safer, more efficient, and more controlled. Get to know NG Project's proprietary solutions and start production!
FIBARO smart home solutions

Comfortable, safe, and friendly smart home solutions where your devices communicate with each other and live an independent life according to your habits. Control your devices as an integrated system at the touch of a button, wherever you are in the world.

Industrial process management
In all areas of industry, solutions based on distributed intelligence management systems are becoming more and more important every year, not only to manage the operation of a single process or machine function but also to monitor the entire factory or even a national system of a sector and provide management with strategic data.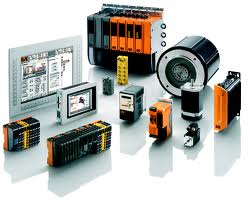 Bernecker & Rainer
"Perfection in Automation" is the motto of Bernecker & Rainer. Because at NG Project we are always looking for perfect solutions, this perfectionist approach is ideal for us. Accordingly, we have been marketing and integrating Bernecker & Rainer tools into our solutions for years.
Measurement technology
NG Projekt Ltd. is proud to be the exclusive distributor and system integrator of RMG Messtechnik GmbH's innovative products in Hungary. As a partner of the innovative German company, NG Projekt Ltd. is committed to efficient and environmentally friendly energy supply, from precise gas measurement and analysis to data collection and evaluation, and to the supervision of complex systems.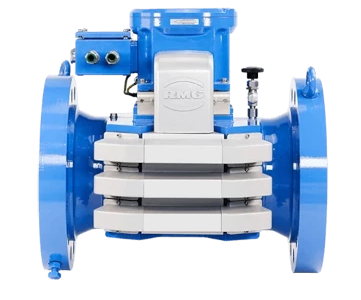 Industrial Blockchain solutions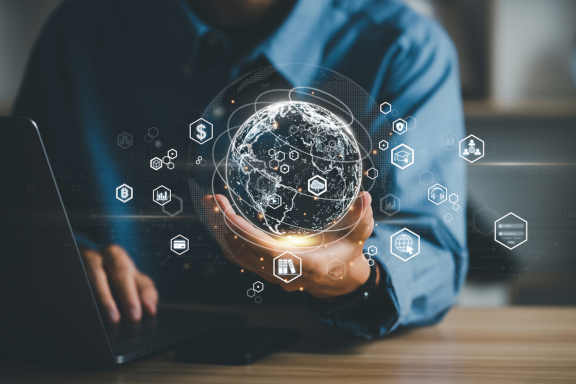 The NG Project Ltd. is a member of the Blockchain Coalition, initiated by the Ministry of Innovation and Technology and the National Data Economy Knowledge Center. The founders of the Blockchain Coalition belong to the forward-thinkers who have recognized that blockchain technology has matured and become accepted, thus it can play a significant role in global economic competition, and its application could be a strategic goal for the world's leading economies.
The global economic significance of blockchain technology partially arises from the fact that when used as a distributed ledger technology, it could create cross-border autonomous systems, optimally supporting the operation of supply chains. The experts at NG Project Ltd. plan to apply this innovative solution in the blockchain-based automation of natural gas transportation accounting.
NG Project Ltd. intends to use its own developed blockchain network for the automation of energy accounting. In this context, autonomous hardware elements will be composed by the NG-SLC Barflow, a measurement computing unit produced by the company, certified to EN 12405-1:2005+A22010  European Union type examination certificate.
By implementing the system, the processes of gas accounting can be automated not only within a country, but also between countries without human intervention. This will be achieved with the help of so-called "smart contracts" that ensure the precise and error-free operation of the accounting processes.
Solar energy
Solar energy has been one of the most popular renewable energy sources for years. As a result of ten years of continuous enhancements, access to clean, green energy is more efficient and cost-effective than ever. NG Project is keen on developing its own innovative solutions. We build solar power systems with an outstanding rate of return using one of the most efficient photovoltaic processing equipment. Whether you are planning to generate thermal power or electricity, we can support your ideas by providing customized solutions.
SSP (Single Solar Power)
Welcome to the new era of photovoltaic energy! Let us introduce you to the SSP, our new power generating equipment. The SSP is a completely automated, single or dual axle, solar tracking rotator system. You can mount a photovoltaic solar panel of up to 70 square meters. With the help of solar tracking, the SSP operates with outstanding efficiency, therefore it can be a perfect choice for both personal use and power generation. The SSP follows the movement of the Sun – hence, as opposed to static systems – it ensures energy transformation at a constantly high performance rate without the need of human intervention. Compared to fixed solar panel systems, energy production indicators can be as much as 40% higher.
Energy storage versus backfeeding
One key question in connection with renewable energies is the efficient storage of any energy surplus created during production. Having identified this problem, we have been designing our systems with integrated energy storage units and uninterruptible power supplies which can offer a solution for efficient energy storage and for the recovery of energy supply in case of potential interruptions.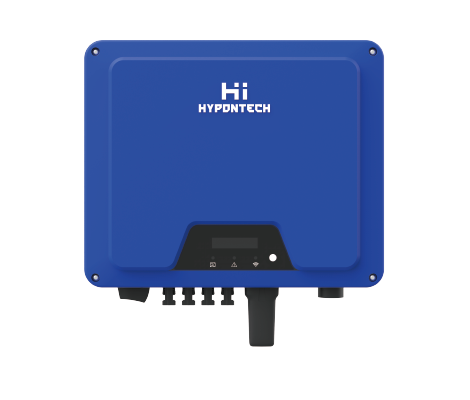 Inverters
For our electricity generation we use devices manufactured by Growatt, Fronius and Socomec that are the most adequate to carry out backfeeding to the grid and off-grid operations.
UPS systems
The uninterruptible power supply of our systems is designed for smooth and safe operation. As official retailers of APC and SOCOMEC, we use the products of whichever manufacturer is preferred. The 19″ rack format, "SURT"-type devices coupled with external battery package provide electricity to customers even in case of several hour-long power outages. In case of higher capacity requirements we can choose from the almost inexhaustible options of the well-designed APC and SOCOMEC product range.
Work for us!
Our company is involved in specialized tasks in gas and oil industry projects and maintenance in Hungary, in the design, construction, and implementation of hydrocarbon transmission and distribution pipelines, gas hubs, and trail facilities.
Have a look at our current vacancies and apply!